Thursday, November 4th, 2021
How to radically change mindset/ behaviors through innovation skills:
Problem first! "to solve a problem 95% is about understanding the problem and 5% about coming up with a solution" Einstein.
How ING develops a critical, human centered way of thinking and working
From opinion based decisions towards truly evidence based and data driven decision making
How to make innovation skills stick that will drive change in mindset and behavior for everyone in the organization.
Speakers
Innovation Practice Expert lead
ING Neo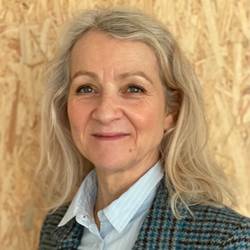 Business Development Consultant
Keynote
This inspirational talk will provide investors, business owners and industry change leaders with insights and actions to propel the new inclusive economy:
Identify key forces and players driving phenomenal $200B growth In socially driven investing
Explain access gaps to capital for underserved small business owners
Includes convergence of Impact Investing and New Capital Solutions fueling the Inclusive Economy, with 3 Case Studies
In many ways, the command and control era of the Industrial Age was generally masculine. In contrast, the digital age requires feminine qualities. This not to say men vs women, but rather a mixture of qualities we all have to varying degrees. This perhaps explains why women are leading many corporate innovation efforts. Is this really the case? This panel will explore the the realities of women in leadership positions and specifically, their roles in the innovation economy.
The Session Description will be available shortly.
Speakers
Co-founder at Lada Labs / Author, Consultant & Entrepreneur
Lada Labs
Founder and VP of Innovation
SEER Interactive
Panel
Beyond the simple point that the look of organizations should reflect society, diversity makes good business sense. When dealing with uncertainty and complexity, diverse people bring diverse ideas. Diverse problem solvers provide access to diverse markets. This panel will explore the practical benefits, where we are generally, and what practical steps we can take to increasing diversity in our businesses.
Moderator
Panelists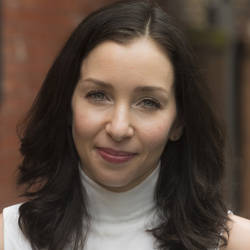 co-founder and COO
Charter
Keynote
The most innovative companies have developed a culture where ALL employees are empowered and encouraged to work on their own ideas to drive growth.
Keynote
Covid19 is only one of the disruptive examples businesses face these days besides technology, climate change and many more. How do you compete successfully when the rules of the game seem to constantly change? I will share some personal business experiences of how teams have overcome disruption by building an agile mindset and following the 5E's (empathy, exploration, evidence, equilibrium and ethics).
Speaker
Executive Advisor, Fashwire - Formerly Chief Strategy and Digital Officer
Gerber Technology
AI and data science have already changed the nature of relationships between consumer and business, citizen and government, human and tribe
Our social behaviors, institutions, and policies haven't caught up yet
Resilience to this change requires a new kind of tech adapted humanist agility
Three recommendations for expanding how we prepare for this future
Panel
Many businesses have adopted some flavor of design thinking and agility. Empathy is even a corporate buzzword! But what about institutions that are considered even slower and less responsive to stakeholders — government, education, healthcare. This panel will explore how all organizations can adopt a new mindset in order to deal with the complexity and endless disruption of the modern world.
Keynote
The Keynote Description will be available shortly.
ANNOUNCEMENTS
The Session Description will be available shortly.
All times are Pacific Daylight Time (PDT)